Tube types: All KR tubes are directly heated low frequency triodes intended for high end audio use.

Warranty: All KR tubes are warranted from the date of sale by a factory authorized dealer. All warranties void outside of US/Canada.

Additional charges: Michigan Sales tax for Michigan residents, freight from 48108.

North American KR Dealers are contractually bound not to ship outside of North America.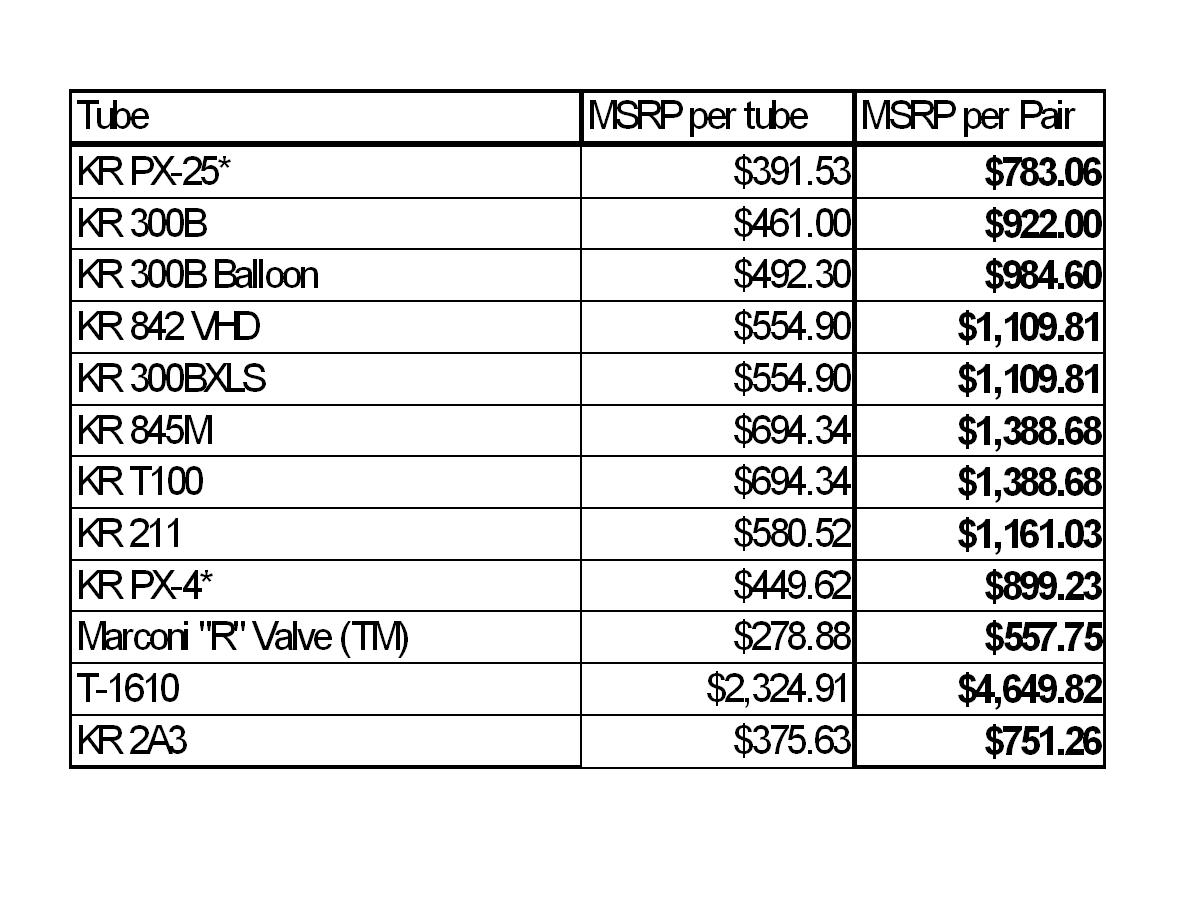 * - English pin version available



SALE SALE SALE SALE SALE SALE SALE SALE SALE





KR 845M, KR300B, KR211 Call for Details





Worlds Best Tubes does not currently have an online purchasing site. We are working to address this situation. To obtain tubes, call (734)645-3576 or email sb@renaissanceaudio.com. We accept paypal